Building Opportunities
Bradley Development is a real estate development & consulting firm. We focus on creating quality affordable housing for communities, striving to do so with the largest ROI possible for our investors. We achieve this through strict adherence to the discipline of due diligence, consistent management practices & partnerships we've spent years cultivating.
The real estate market can be an extremely volatile one. Bradley Development, founded in 2003, has never succumbed to the 'investment trends' that have proved disastrous for so many firms. Our foundation as a business is modeled after the very communities we help build. Our track record stands as a testament to this philosophy.
President & CEO
Brad Queener
President, Principal
brad@bradleydevelopers.com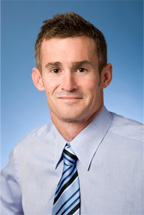 Bradley Queener graduated with a B.S. in Finance from the University of South Florida in 1993.  Between 1994-1999 he worked for The Midland Companies (now MMA Financial) in various roles. This included serving as underwriter for equity, debt, and bond financed transactions. While at Midland, Mr. Queener underwrote 100+ transactions. He also served as the National Director of Acquisitions for MEC. Here, he refined his skills for analyzing transactions for acquisition.
In 1999, he became the Chief Financial Officer & Director of Development for Douglas Company, LLC.  Mr. Queener was responsible for the financial modeling of transactions, market review, site selection, development budgeting & applications for LIHTC and bond financing. He also oversaw all loan closings and draws, as well as handling all aspects of financing for each transaction.
In 2003 Mr. Queener formed Bradley Development Company, Inc., a real estate development and consulting firm.  He is also the sole member of Bradley Housing Developers, LLC, a company dedicated to the development of affordable housing communities. Mr. Queener, through various entities, is a general partner in approximately 16 apartment communities containing almost 1200 units.
In 2007, Brad Queener and David Douglas co-founded Progress Builders, a full service general contracting and construction management firm specializing in multi-family housing.
2010 sees Mr. Queener moving forward with Bradley Development. This company's dedication to developing multi-family housing projects is unparallelled in the Southeast & Mid-Atlantic U.S. He & his team are eager to continue developing beautiful, affordable & profitable communities.